When Jughead said Riverdale is a town where nothing happens, he should've known better than make such a ludicrous statement.

The live-action adaptation of the beloved Archie comics piled it up on the mystery and teenage angst. As the small town breaks apart with every murder and backstory, the teenage kids continue to rise to the occasion while dressed to the nines.

In this piece, we look at three of Riverdale's most charming ladies and their superior fashion style.

The Moody Heiress
When she first walked into the dingy Pop's Diner, it was not just Archie's heart that she stole. She also took our full and undivided attention as she strutted in chic heels, a lustrous strand of pearls, and an oversized black cloak. Veronica Cecilia Lodge knows how to make an entrance.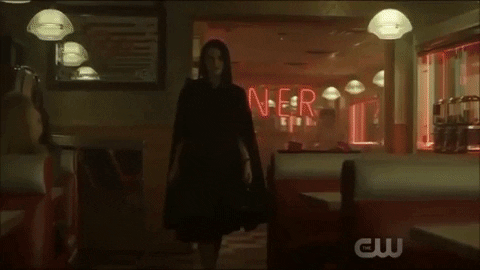 She's come along way from being a spoiled icy heiress and is now a true friend, supportive  (on and off) girlfriend, and lead vocalist. Although it's hard to keep up with her life, Veronica's dark but polished outfits are always one for the lookbooks.
Want to try a day in the life of one Veronica Lodge? Try matching the "Plaid Lies" Skirt and the "Buckled" Short Sleeve Crop Top. Complete the look with the killer "Vamperina" Heels and her signature strand of cultured pearls. 
The Sultry Queen Bee
The fire to Veronica's Ice, Riverdale's one-and-only queen bee is another force to reckon with. As if having a mind of its own, Cheryl Blossom's long ginger hair seems to match every sexy piece she wears.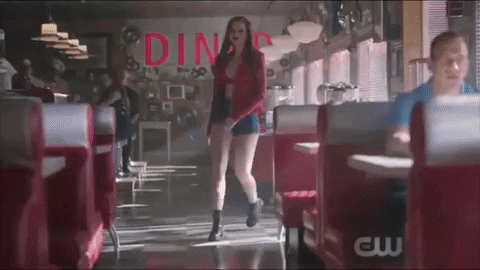 Known for playing up her strengths—fiery hair and awesome body—Cheryl is the undisputed lady in red.
Channel your inner sultry queen bee with this "Royal Doll" Plaid Skirt and "Rainbow Buttoned" Crop Top pairing. Don the "Glossy" Heels in black and this "Ribbon Collar" Neckband and voila, you're one spicy Blossom.
The Bright Girl Next Door
The typical girl-next-door, Betty Cooper is the sweetest and most supportive friend one could ever wish for.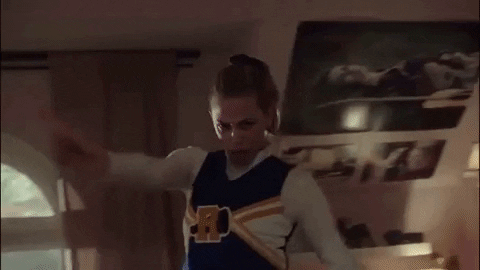 Her sky-high blonde ponytail and usual uniform of the comfy sweater, trusty jeans, and sneakers slowly evolved into a style that's much more feminine and dainty than Veronica's and Cheryl's combined. 
Look like a total sweetheart in this pink "Corduroy A-Line" Skirt and white "Rounded Collar" T-Shirt. Let your hair down and put on the "Baby Girl" Platform Sandals to fully embody Betty Cooper.
Look your best and hottest with these any of these pieces. For starters, mix and match girly clothing and edgy styles. As Riverdale is one of the hottest teenage shows on-air, it is a never-ending source of fashion inspiration, so let your creativity run loose.
FEATURED LOOKS