V's voice is charming, cool and collected, much like his style! The outfit combinations with just a few of V's pieces are boundless, and so if your BTS bias is the lovely Taehyung, then keep on reading to know how to Get The Look! 
Don't forget to comment and we'll choose a winner to receive the item from their fave look on April 29th, 2018!
Holy Grail of the Day: The Headband-Forehead Combo
V's hair is always gorgeous, but you know its about to get real serious when he brushes back his hair with a headband and his forehead is not covered. Any look with "Forehead V" is an iconic look! To match with V, this "Striped" Headband is a perfect choice! This specific headband seems to be a favorite of Taehyung's, as he has both the black and white version!
The perfect edgy-yet-dangle earring!
Everybody who has watched the DNA music video and seen images from BTS' promotions have seen these "Loop" earrings, and we all long for them! They are simple, yet add an extremely cool touch to your look! Paired with other earrings, V was swoon worthy, as usual!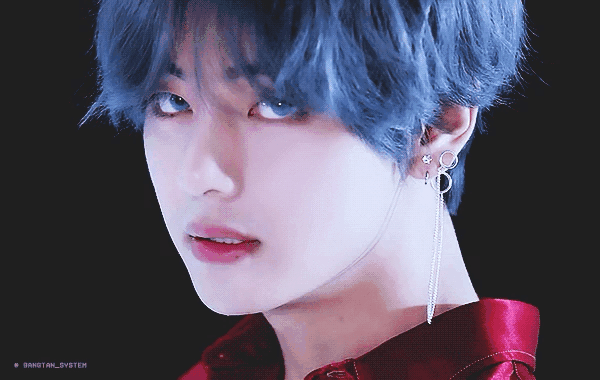 Pierced Heart
If headbands and earrings just isn't your thing, then here is the essential k-fashion staple with a little BTS flare, here is this "BTS Pierced" Baseball Cap! It features the two classic rings on the front, along with BTS's classic designs on the strap at the back!
Got a pair of the pierced hats but looking to expand your V hat collection? Here is the answer, the elegant "Ellioti" beret. Taehyung often sports the black beret, but there is always a variety of colours for you to choose from!


Record Breaking-Windbreaker King
Windbreakers are in, and this "Warriors" windbreaker is just perfect for any ARMY out there! Its light, comfortable and a street style ready design! The colour blockings of the windbreaker allows for many accessory options while also keeping it sleek! 
#1 Royal
By now it is established that V is a visuals and talent king, making this "Not Loyal, Royal" hoodie very fitting! The color is bright and contrasts excellently with the white lettering, and so would be perfect on any lazy day where you have no time for accessories but want to make a statement!


Fallen Angel
The meaning of the music video "Blood, Sweat & Tears" will always be a little mystery to all ARMYs, but what be agreed on is how V's scene with the wings took our breath away. It was incredible, and with this "Dark Angel" Sweater, you can add a little V in your wardrobe while also paying homage to there iconic music video!
All of V's looks are great, and we can never get enough! Each piece is unique in its very own way, but always looks great on everybody, which is what fashion is all about! Don't forget to tag @my_KawaiiNation in all your V inspired looks!
Featured Looks