After making an explosive debut in 2016, BLACKPINK's popularity continues to skyrocket not just in Korea, but all around the globe. Mostly known for their energetic tracks and commanding stage presence, the quartet is also making headlines for, you guessed it, their outfits.
In this four-part series, we look closely into BLACKPINK's stage outfits.
Off to our first inspiration: Jennie, the "Human Chanel." Now, don't be alarmed. You can steal Jennie's look without breaking the bank, just shop the look at our BLACKPINK-inspired Collection.
Clad in Plaid
To accentuate her lean figure, Jennie's usually in tight-fitting outfits. Since our fierce rapper can also look the part of a posh school girl, she's also seen in multiple plaid numbers such as this. 
This matching bandeau top and wrap miniskirt are adorned with straps and give off an edgy but chic vibe.
Get the look with our "Plaid Little Thing" Crop Top and Skirt. You can wear it as a set like Jennie. For variety, you may mix-and-match; this outfit is so versatile which makes it such a steal!
Tomb Raider Aesthetic
Once again making it to the headlines is BLACKPINK Jennie "Tomb Raider." It was during the group's "Kill This Love" promotion that Jennie donned this Lara Croft inspired outfit.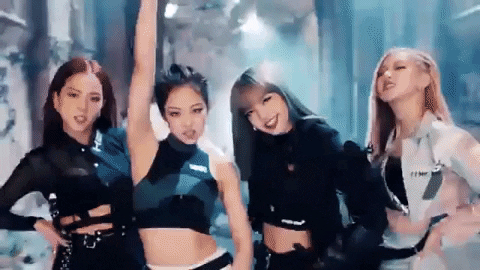 The outfit in question is a snug cropped halter paired with sleek straight pants (for the music video) and white shorts for music show appearances. 
Be your own heroine with the "I'm Alien" Top. To complete the look, sport a chunky belt, fix your hair in a french braid, and channel your inner goddess.
Buttoned Up
This next piece was from her "Solo" promotions. A departure from her usual corsets and dainty finery, the buttoned-up crop top paired with a black miniskirt looks minimalistic and elegant.
Cop the look with our "Button Up" Cropped Tank Top. If you'd like to play around, why not pair it up with jeans or shorts? The basic white and black color palette makes it easy for you to dress it up or down.
Bewitching
BLACKPINK Jennie's wardrobe sport some prints, too! When she wore this top (and it's bodysuit variation) for "Ddu Ddu Ddu," Korea followed suit.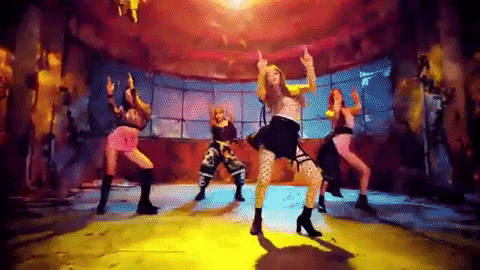 You can tag along with our "Crescent Moon" Top. Take a leaf out of Jennie's book and pair it with a black pleated skirt. It also looks stunning with jeans—skinny or baggy—and even when it's neatly tucked in shorts.
Red Hot
Despite her cheeky grin and baby face, Jennie dressed in red is a sizzling sight. 
For this red number, a summer dress with puffed sleeves, she paired it up with white sneakers and used a string of pearls as an accessory.
Be like Jennie with our "Poppy" Dress. If you like to go girly, wear it with ballet flats or low heel sandals to perfect that girl-next-door look.
It takes a special kind of gal to pull off streetwear one moment, and put-together girly-girl outfits the next. Indeed, BLACKPINK Jennie's aesthetic is one-of-a-kind. 
Next week, stay tuned as we recreate another BLACKPINK member's style. 
Got questions or recommendations? Drop a comment below. Show us your look, tag @my_KawaiiNation on Instagram!
Featured Looks